Hospitality
Maximize Your Hotel's Safety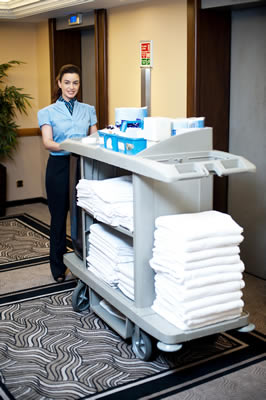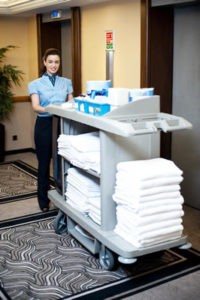 As more cities, and even states, adopt laws and ordinances requiring the use of panic buttons to increase the protection and safety of hospitality workers, you won't find a more robust solution than the ENVisionIT® location-based data solution (LBDS).
Our panic button tag silently and quickly triggers notifications to hotel security and management within 2-3 seconds of being pressed. Accuracy levels are within a total suite/room as well as the sub-rooms within that space (i.e., bathroom, kitchen, etc.). Use our easy to use mobile application, mVision® which will receive instant notifications showing a photo of the person in duress, and their precise location in the building. With possibly thousands of guests and hundreds of workers, being able to see exactly who needs help and where on a mobile device or at a security station means help gets where it needs to as fast as possible.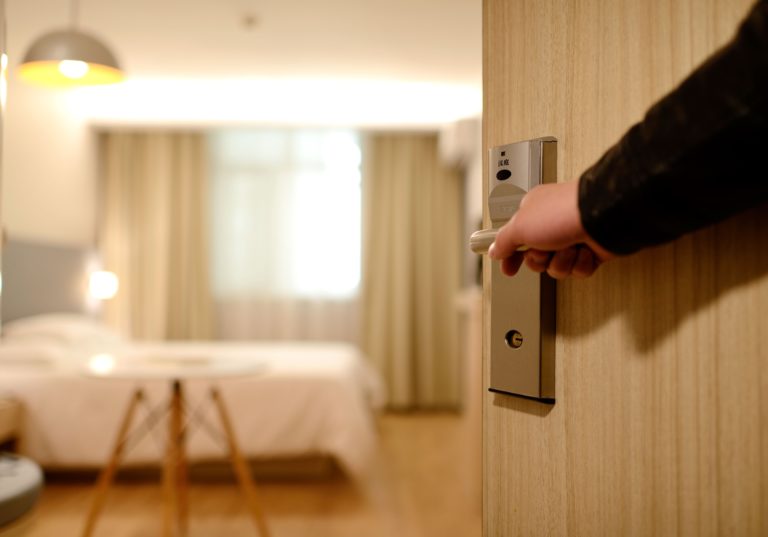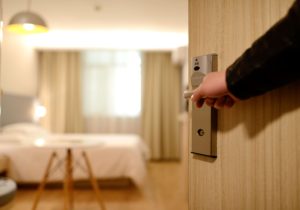 In addition to increased safety and security, once ENVisionIT® is installed in your hotel, you have a multitude of ways to improve your bottom line by using the real-time information gathered to increase efficiency and reduce costs. 
Put current and potential employees at ease with higher levels of confidence with our staff safety solutions

Create zones and location-based rules to generate notifications when someone or something enters a restricted area, or seems to be in a specific area for too long

 

Stop wasting time walking the building in search of carpet cleaners or hotel carts

 
Contact us today to learn how an ENVisionIT location-based data solution fits into your hotel.
ENVisionIT Datasheet
ENVisionIT location-based data solutions provide total security for your employees and residents while giving you complete control over the efficiency of the day-to-day operations of your hotel.
Download the ENVisionIT Datasheet below to learn more about this industry-leading automated security solution from Secure Care.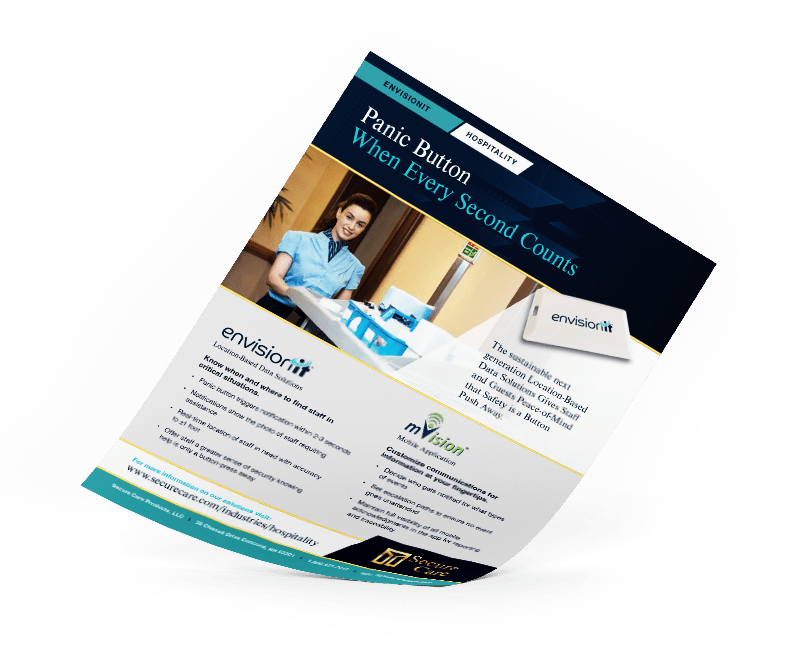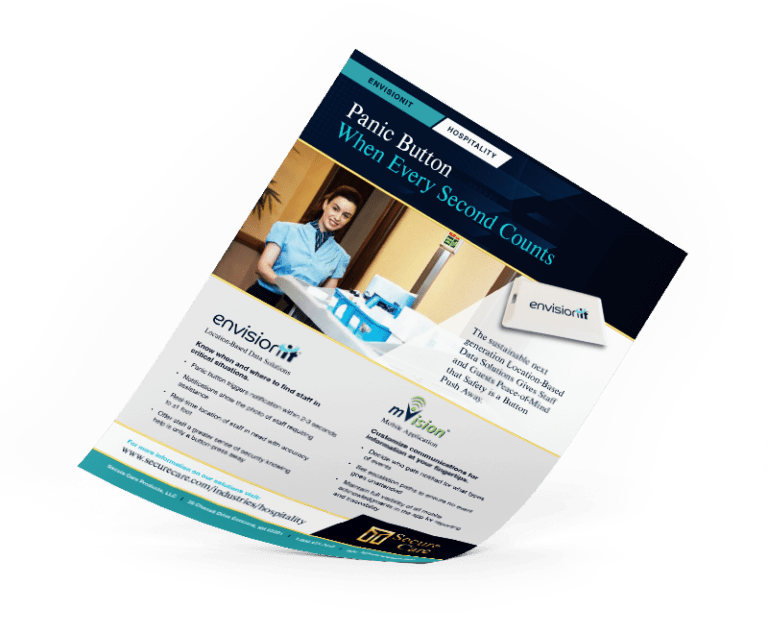 Products Used in Our Industry