KinderGUARD
The

Infant

Protection

that Evolves with Your Hospital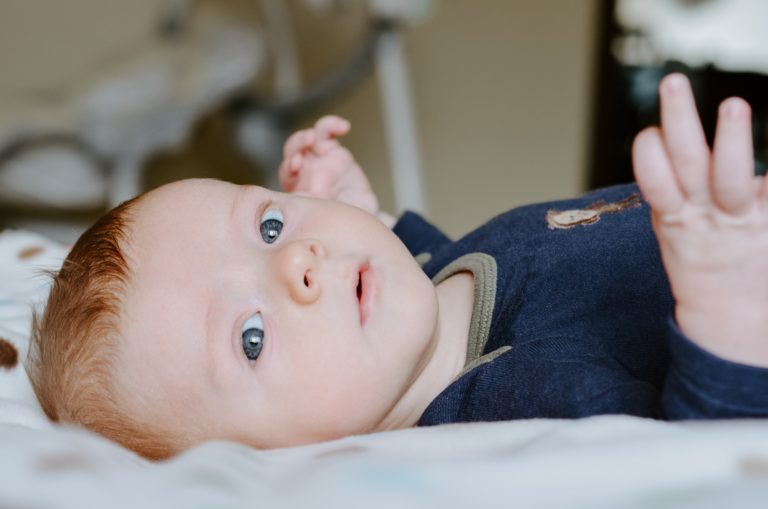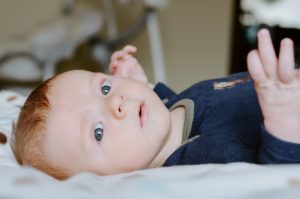 KinderGUARD serves as a personal guard for each infant in your care. The small ankle transmitter is a visible sign to parents and loved ones that you take safety and security seriously. A visible sign that you and your staff are well-equipped to protect the newest member of their family. Infant protection technology can offer peace of mind for new parents, and aid in protecting your hospital's reputation. 
Mother/baby matching, abduction prevention, integration with cameras and card access are all key features of the KinderGUARD infant security solution.  
KinderGUARD is designed to evolve with your hospital's needs. The new Universal series helps future-proof your infant security investment by enabling a greater level of flexibility without the need to swap out hardware. It is easy to learn, easy to use and easy to manage. 
KinderGUARD Universal series is computer-enhanced, not computer-dependent – so your tiniest patients are protected, even in the event of computer downtime

 

Our soft and flexible straps are comfortable against sensitive newborn skin

 

Reliable cutband design is a superior alternative that generates fewer nuisance alarms than traditional skin-sensing straps

 

Automatic enrollment ensures immediate protection of each infant as transmitters are applied to newborns

 

Active transmitters worn by infants have a "heartbeat" that checks in with the system every 7 to 10 seconds for total supervision

 
KinderGUARD Datasheet
KinderGUARD is specifically designed to grow alongside your hospital's evolving needs, empowering you with a higher degree of flexibility and adaptability. With its user-friendly interface, KinderGUARD is easy to manage and helps protect your most precious patients at all times.
Download the KinderGUARD Datasheet below to learn more about how to safeguard your little ones with a state-of-the-art infant protection solution from Secure Care.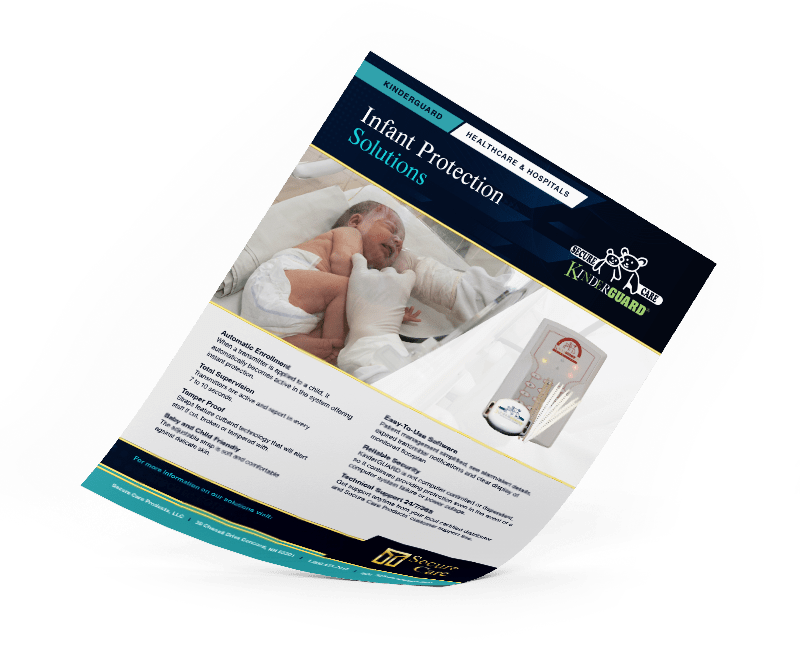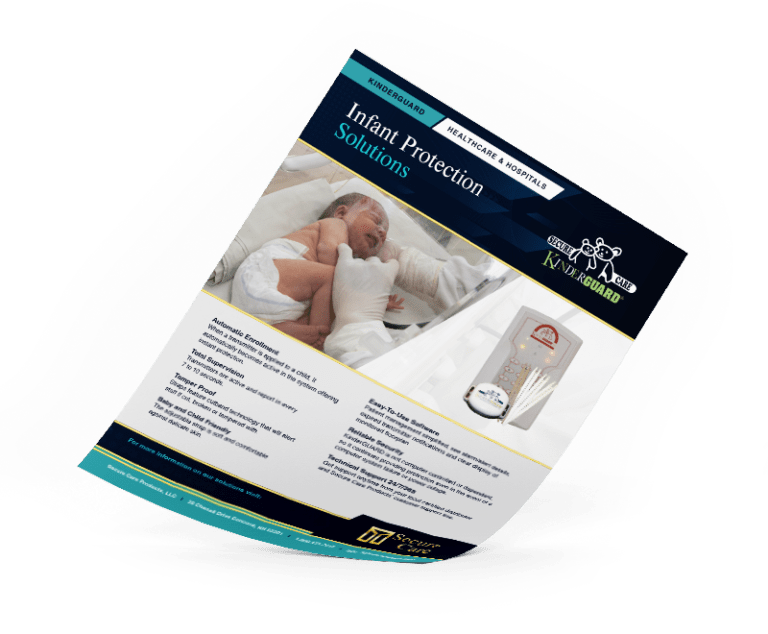 Success Stories
Secure Care's long list of satisfied customers throughout the globe is a testament of the quality and value our customers receive with Secure Care's product line. Whether you need infant security or wandering resident software, or anything in between, Secure Care has a solution that's right for you. Learn more about our advanced technology so you can advance your organization's safety.
Contact a KinderGUARD Representative