mVision
Real-Time Notifications and Information at Your Fingertips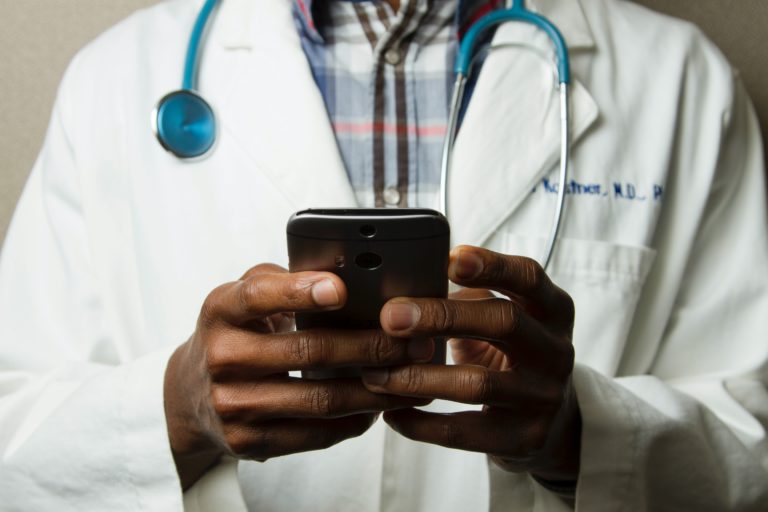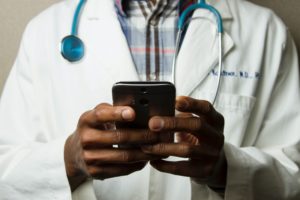 The mVision® mobile application allows users to receive and acknowledge notifications on mobile devices about their DoorGUARDIAN®, KinderGUARD® or ENVisionIT® solution.
With mVision®, you can crucial alarms and alerts delivered directly to your mobile device, ensuring you receive vital information in real-time.. Messages are sent to mobile devices as soon as the event happens, so personnel don't have to be tied to a primary computer or nurse station to receive relevant alerts or alarms. 
These real-time notifications can also include a photo of the patient or staff requiring assistance. With a person's photo right in the palm of your hand, you can help ensure the fastest response when it's most critical. This can prove especially important in a healthcare setting where many patients and staff are constantly shifting, as well as in a long-term care environment where workforce turnover can be particularly high. 
Customized Solutions
Get What You Need from Your System 
When it comes to protection, we understand that each facility will have its own priorities. That is why the mVision mobile app can be customized to fit your specific needs: 
Choose the types of alarms or alerts you want sent to mobile devices (cutband, delayed egress, near door)

 

What details are displayed when an event happens

 

Assign various user roles – decide who receives mobile notifications, customize by event type, department/location, set escalation paths for various events

 
Compatible with both Android and Apple devices, the mVision® mobile application enables you to "BYOD" (bring your own device) for fast and easy deployment in your department or the entire facility. Audit trail visibility means you have access to all events during and after they occur for management and security follow up. 
mVision Datasheet
mVision gives you access to vital information in real-time. By delivering crucial alerts directly to your mobile device, it puts the power of an automated security solution directly in the palm of your hands.
Download the mVision Datasheet below to learn more about this fully customizable real-time alert system from Secure Care.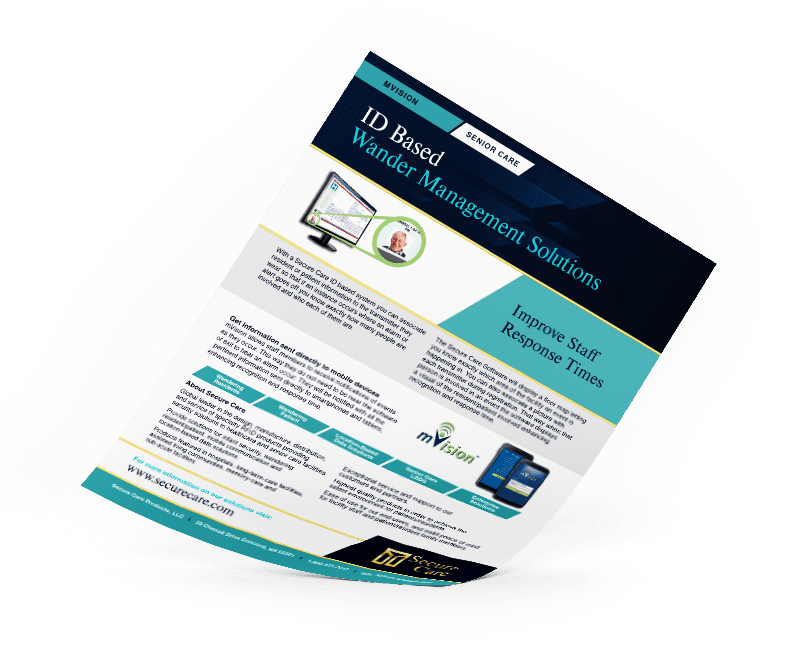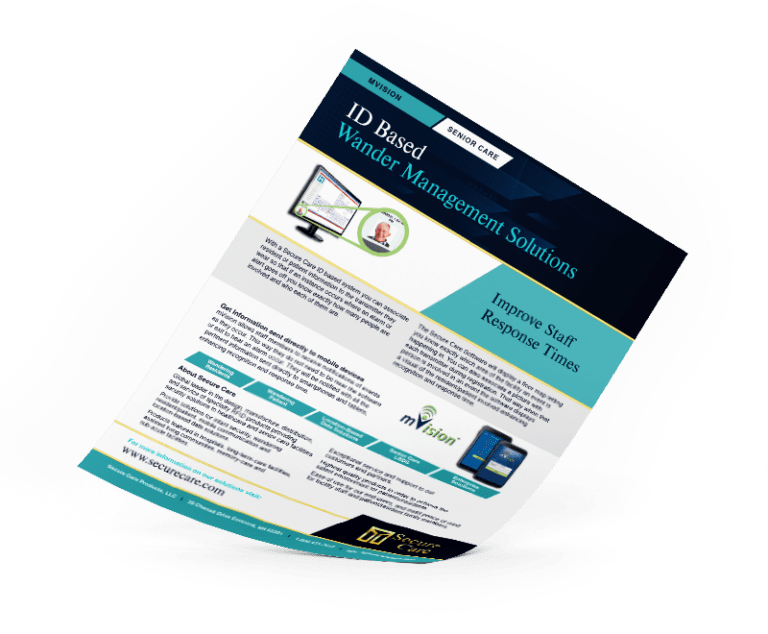 Success Stories
Secure Care's long list of satisfied customers throughout the globe is a testament of the quality and value our customers receive with Secure Care's product line. Whether you need infant security or wandering resident software, or anything in between, Secure Care has a solution that's right for you. Learn more about our advanced technology so you can advance your organization's safety.
Contact an mVision Representative